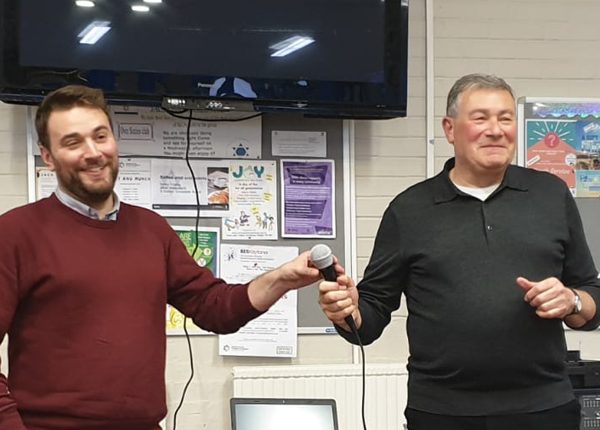 In conversation with Jonny Benjamin MBE
Please note, unfortunately, this event is being postponed because Jonny has been admitted to hospital.
We are all thinking of Jonny, wishing him well and looking forward to him feeling well enough to reschedule this event soon.
Please lookout for an announcement on the rescheduled date.

Join us for an opportunity to hear award-winning mental health campaigner, film producer, public speaker, writer and vlogger, Jonny Benjamin MBE in conversation with his father Michael Benjamin.
Interviewed by Youth Aliyah Child Rescue Chief Executive, Daliah Mehdi, Jonny and Michael will speak openly about their experiences with mental health and the impact this has had on their family. You will also have the opportunity to pose your own questions in a Q&A session, following the interview.
Please note, this is a virtual event that requires the use of Zoom.
About Jonny Benjamin MBE
At the age of 20, Jonny was diagnosed with schizoaffective disorder, a combination of schizophrenia and bipolar, and later began making films on YouTube about the condition that have been watched by millions of people.
His social media campaign to #findMike, the man who talked him out of jumping off a bridge when he was suicidal, went viral globally and led to Jonny becoming a prominent spokesperson on the subject of suicide.
Jonny now speaks publicly about living with mental illness and has written articles and given various interviews on TV, radio and in print around the world to help educate and break stigma. He has also produced and presented documentaries on BBC Three and Channel 4 on the subjects of mental health and suicide.
Jonny's first book, 'The Stranger on the Bridge' was published in 2018, and charts his account of living with mental illness, from childhood to the present day and also contains a foreword written by H.R.H. The Duke of Cambridge.