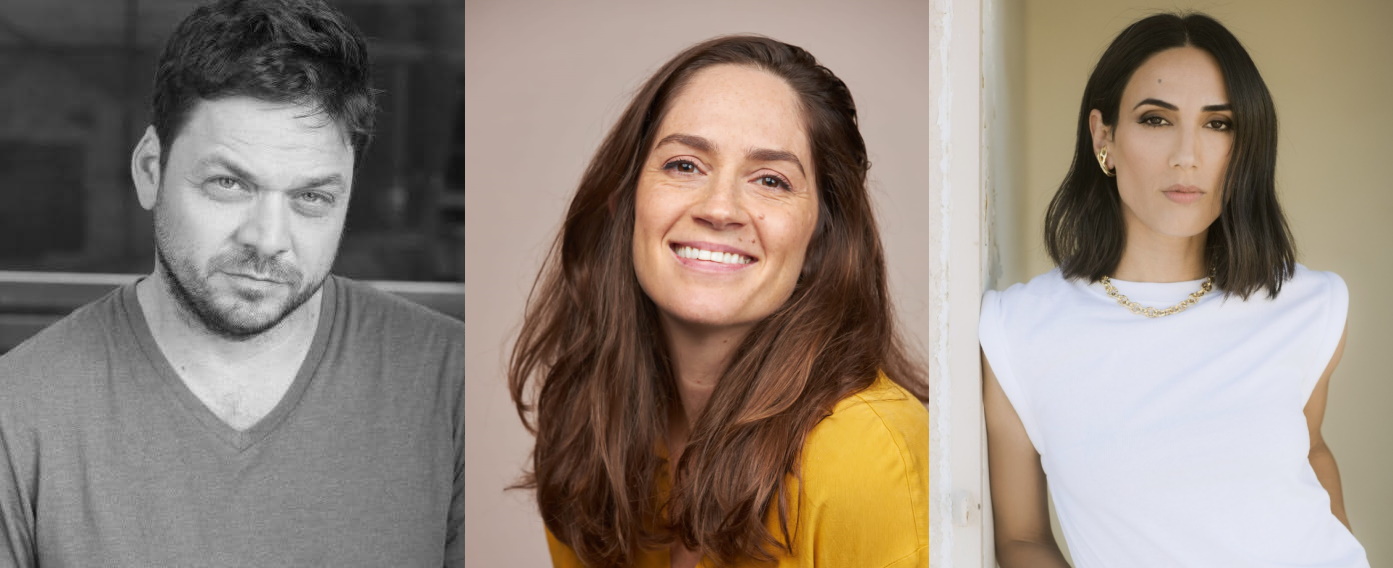 To Celebrate Yom Ha'atzmaut, Join Us in Conversation with Stars of Israeli Film and Television
Actors Ohad Knoller and Tali Sharon will be chatting to fellow actor and friend Liraz Chamami about their careers, sharing some of their favourite memories on set, and of course, their time working together on popular Israeli TV drama, 'Srugim'. A Q&A session will follow.

OHAD KNOLLER


Since playing Dr Nati Brenner in 'Srugim', Ohad Knoller has gone on to star in films including 'Munich', directed by Steven Spielberg and 'Operation Finale' with Sir Ben Kingsley. Ohad is writer and creator of the Israeli series 'Kvodo' (Your Honour), which has been remade in many countries including India, France, Germany and the US. He is also co-founder of Dimona's Theatre in Israel.
TALI SHARON




Tali played Hodaya Baruchin in 'Srugim', before gaining film credits in 'She is Coming Home', 'Out of Sight', and 'Norman', starring

Richard Gere. She is also a lecturer at Tel Aviv University, and has her own studio, where she runs acting workshops and classes.
LIRAZ CHAMAMI




Liraz has starred in 'Manayek', 'Unchained', 'Asylum City' and black comedy 'Happy Times'. She has also performed at London's Globe Theatre in the 'Merchant of Venice'. Liraz currently lives in England, but regularly work

s in Israel.
This event has been kindly sponsored by an anonymous donor who will quadruple any donations made.
All proceeds from this event will help Youth Aliyah Child Rescue to support at risk children in Israel.
Sold out!