Autumn 2021 series
An exclusive series of live online talks, each followed by an open Question and Answer with the audience. 
Pre-booking is required.  Tickets are £5 each.
Please note, these are virtual events that require the use of Zoom.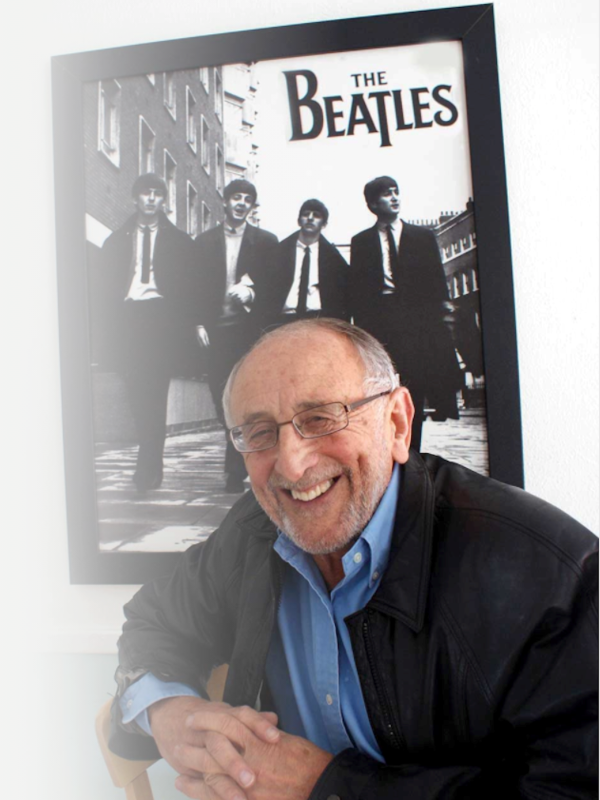 Monday 25th October

Ivor Davis
It's a long way to travel for a young man from the streets of London's East End to the bright lights of Los Angeles, but journalist Ivor Davis has done precisely that with his truly remarkable career.
In conversation with Maurice Selwyn, Ivor will be sharing with us first hand what it was like to tour with the Beatles in 1964, where he was the only British daily newspaper correspondent to cover the Fab Four's first American tour from start to finish, subsequently writing his book 'The Beatles and Me on Tour'.
Ivor will share details of his legendary interviews with immortal stars such as Cary Grant, Elizabeth Taylor and Richard Burton.
Ivor was there when Robert Kennedy was assassinated, and spent time with Ronald Reagan during his campaign for Governor of California and later President.
He is also the author of the captivating book 'Five to Die' which is hailed as the definitive description of the gruesome Charles Manson murders, so much so that the LA District Attorney used it as the blueprint for the prosecution during the trial.
Please join us  on Monday 25th October at 8pm for what promises to be an incredible evening of stories and anecdotes as Ivor draws from his personal diaries and decades of reportage.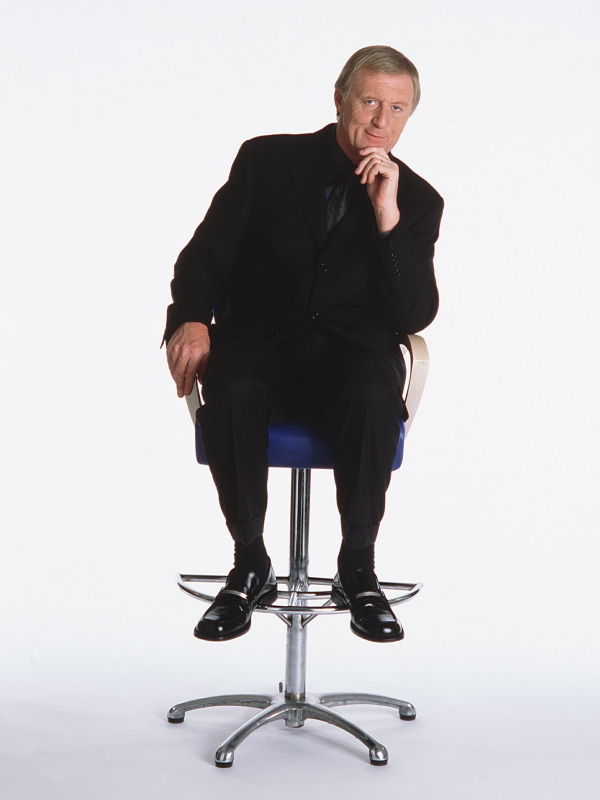 Monday 22nd November

Chris Tarrant OBE
TV presenter and broadcaster Chris Tarrant OBE started his career as a news reporter for ATV Birmingham in 1972 before becoming the presenter of Tiswas.
Radio beckoned and he became the leading light on Capital Radio for 17 years achieving the Outstanding Contribution to Music Radio Award.
The series Tarrant on TV was followed by the internationally acclaimed Who Wants To Be A Millionaire which he presented for 16 years.
Chris continues to enjoy success with varied projects focusing on fishing and trains. These days, Chris is a prolific author with an abundant amount of stories to tell, and his biography, Dad's War, was in the Sunday Times Top Ten Bestselling List..
Please join us on Monday 22nd November at 8pm when Chris will be sharing his life with Maurice for what promises to be a fun packed informative evening with a National Treasure.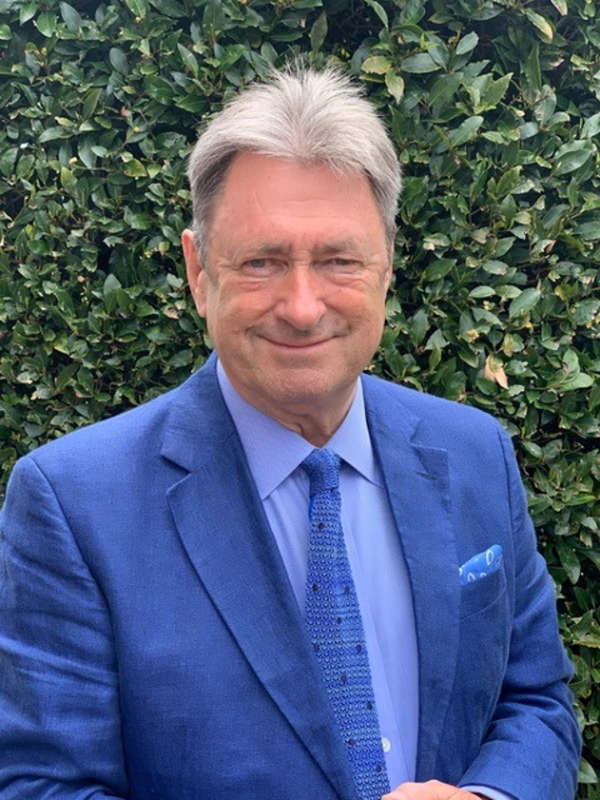 Monday 13th December

Alan Titchmarsh MBE
Alan Titchmarsh MBE DL is a gardener, writer, broadcaster and best selling author, best known for programmes such as Ground Force and The Chelsea Flower Show.  He has also presented the BBC Proms and hosts the Saturday breakfast show on Classic FM.  His own chat show The Alan Titchmarsh Show ran for eight years on ITV and he currently presents Love Your Garden and Love Your Weekend (ITV) and Secrets of the National Trust (Channel 5). He has written more than fifty gardening books, three volumes of autobiography, several books on royalty including The Queen's Houses, and eleven novels, ten of which have made the Sunday Times Best-seller list, and he compered the Royal Windsor Diamond Jubilee Pageant in 2012, Her Majesty The Queen's 90th Birthday Celebration at Windsor in 2016 and has presented several documentaries about the royal family.
Please join us on Monday 13th December at 8pm when Alan will be in conversation with Maurice for what promises to be an exciting evening with an English treasure.
TO BOOK EVENTS, PLEASE USE THE FORM BELOW