January 2022 series
An exclusive series of live online talks, each followed by an open Question and Answer with the audience. 
Pre-booking is required.
Please note, these are virtual events that require the use of Zoom.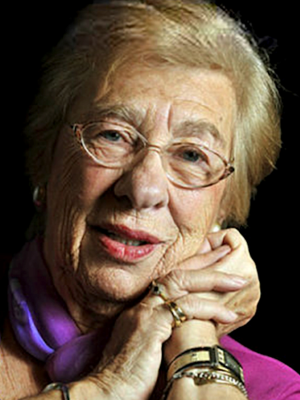 Monday 10th January

In conversation with
Dr Eva Schloss MBE
Dr Eva Schloss MBE is a survivor of Auschwitz and the stepdaughter of Otto Frank, the father of diarist Anne Frank. Eva was born in Vienna but emigrated with her family to Belgium before settling in the Netherlands, living in the same apartment block in Amsterdam as Anne Frank and her family.
In May 1944, her family were taken to Auschwitz where her father and brother both perished. Eva did not share her story until after the death of her stepfather in 1980.
Since then, she has written several books and worked tirelessly in Holocaust education, sharing her experiences with audiences around the world.
Eva is co-founder and Life President of the Anne Frank Trust UK and in 2011 was awarded an MBE for her work.
In the month where we mark Holocaust Memorial Day, please join us to hear Eva's personal account of courage and survival and discover how she struggled to rebuild her life after the war and come to terms with the horror and inhumanity she had experienced.
8pm
Free Event
Pre-booking essential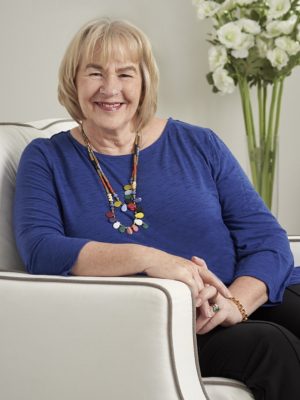 Tuesday 18th January

In conversation with
Heather Morris
Born in New Zealand, Heather Morris is an international number one bestselling author, who is passionate about telling stories of survival, resilience, and hope.
In 2003, while working in a hospital in Melbourne, Heather was introduced to an elderly gentleman who 'might just have a story worth telling'. The day she met Lale Sokolov changed both their lives forever. Heather used his story as the basis for The Tattooist of Auschwitz, which has sold eight million copies. Her follow-up novel, Cilka's Journey, has sold more than a million copies worldwide.
Heather's most recent novel, Three Sisters, tells the story of Cibi, Magda and Livia and their fight for survival. From the hell of Auschwitz-Birkenau to a death march across war-torn Europe and eventually home to Slovakia. Determined to start a new life, they embark on a voyage of renewal to the newly established Jewish homeland, Israel.
Heather will share with us her experiences in bringing these survivors' stories to life, not only for them, but for future generations to remember.
8pm
£5
Pre-booking essential
TO BOOK EVENTS, PLEASE USE THE FORM BELOW